Sale of Lab Equipment
A WIDE RANGE OF EQUIPMENT FROM THE MAIN MANUFACTURERS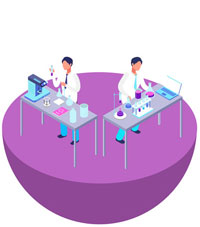 Laboratory Products and Equipment
Thanks to over 35 years in the field, we have developed a thorough knowledge of all laboratory instrumentations. We distribute the best brands on the market and we work with the main manufacturers to offer a complete catalog of all kinds of equipment. Our highly qualified staff can help you choose the most suitable equipment for your current and future needs, with the best relation quality price.
More info
Wide choice among many brands
Technical advice on the choice of instruments
Training in the use of the equipment
Search for the best quality/price ratio
After-sales support
Supply of consumables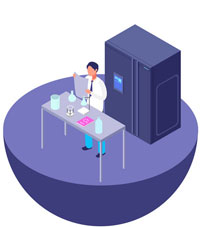 Instruments calibration
Accredited laboratories are our flagship. We help companies find metrological solutions and manage their set of instruments. In addition to the calibration of the instruments, we offer training in their use thanks to our highly specialized technical staff. We are accredited as LAT Calibration Center N. 186 and ISO 9001 certified for the calibration service; we can therefore offer both calibration certificates and test reports
More info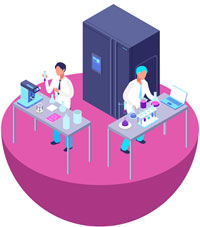 Design and set-up of ready-to-go laboratories
Our specialization is designing and setting up laboratories according to the costumer's specific needs and the layout of the premises. From prefabricated walls structures when necessary (B-LAB line), to furnishing and instrumentation: a ready-to-go laboratory for you. Thanks to years of experience and a careful planning we guarantee delivery time and quality of the result. Contact us to set up your laboratory; our experts will explain you every detail and you will understand why so many companies rely on us to set up their labs.
More info
OVER 35 YEARS OF EXPERIENCE
Our proven experience in the field is a guarantee of reliability.
We have been certified since 1999 and serve hundreds of customers across Europe every year
Certified Calibration of Instruments
and Calibration Reports
ACCREDITED LABORATORY LAT N. 186 FOR INSTRUMENTS CALIBRATION
Accredited Calibration Center LAT N. 186
Chemifarm's Center LAT N. 186 is the only laboratory accredited by Accredia, in Italy, capable of performing calibrations of the following parameters: pH measurements (pH meters), Electrolytic
Conductivity measurements (Conductivity meters), Brix degree and Refractive Index measurements (refractometers); we can issue Certificates of Calibration of multiparameter instruments too.
Thanks to the experience of our technicians and the technology of our laboratories, we guarantee the re-delivery of the calibrated instruments in 4 working days max.

pH meters
Conductivity meters
Refractometers
Accredited Calibrations
The LAT Center N. 186 performs accredited calibrations by issuing calibration certificates necessary to determine the metrological characteristics of a measuring instrument or of a measuring sample in the state that it's in. The LAT Center N. 186 ensures metrological traceability to national or international standards over time.
The ultimate goal is the reduction of the margins of error and the achievement of more accurate and reliable measurements.
Reference Calibrations
Chemifarm, ISO 9001 certified for the provision of calibration services too, issues calibration reports for various instruments; these documents ensure the measurement traceability of the instruments to national standards and certify that the instruments can be used for the daily check of the production process.
Production of Titrated Solutions
and Certified Reference Materials (CRM)
CERTIFIED SOLUTIONS FOR CALIBRATION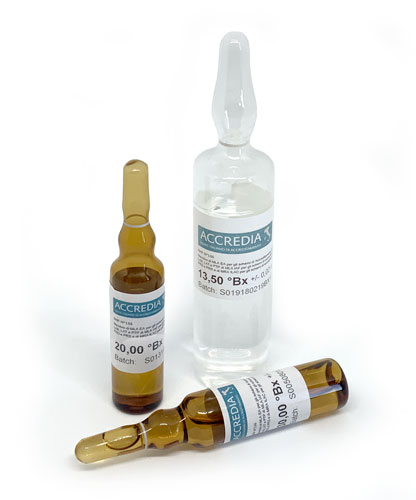 Chemifarm Titrated Solutions
In the Chemifarm Lab Center Division, we produce ISO 9001 standards and titrated solutions, while in RMP N. 186, certified reference materials (CRM) are produced. These materials are used for calibrating measuring instruments and systems, for validating measurement methods, for estimating the uncertainty of tests, for verifying the correct use of a method and for running a regular quality control of measurements.
It is possible to order the solutions directly online in our e-commerce.
Buy on-line

CRM Accredia Certificated
Chemifarm's RMP N. 186, a laboratory accredited by Accredia for the production of certified reference materials (CRM) for pH buffer solutions, Brix solutions, refractive index and electrolytic conductivity solutions, is the only lab in Europe accredited to the bottom limit value of electrolytic conductivity of 0.9 μS/cm for CRMs and 0.6 μS/cm for MR; this result has been achieved thanks to our technology and continuous effort for excellence.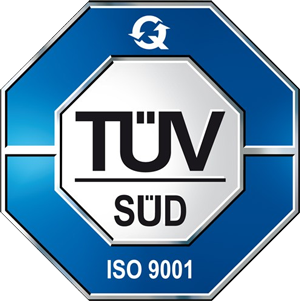 ISO 9001 Traceable Solutions
The Chemifarm Lab Center Division produces titrated solutions of various chemical quantities, upon specific customer request too, always accompanied by a certificate of traceable material. Our solutions are also available in various formats, including the very comfortable and exclusive disposable vials.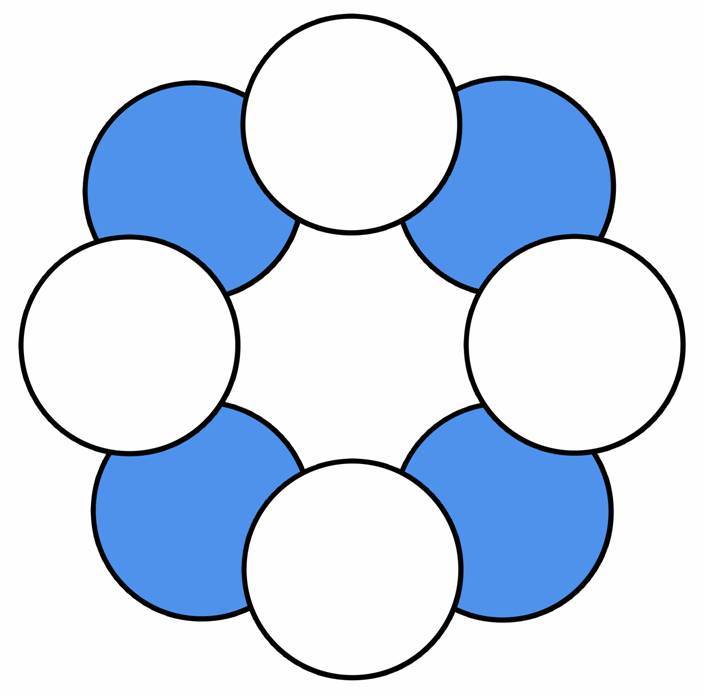 Industry Line
We can produce solutions in formats and quantities suitable for mass consumption, accompanied by the material certificate; all of this in an increasingly "green" perspective of reducing waste and packaging.
Our Range of Solutions
PH solutions
Conductivity Solutions
Brix solutions

Acids
Bases
Water activity

Cryoscopy
Customized Solutions
Solutions for Calibration

Service, Training and Consulting
A LARGE NUMBER OF SERVICES TO HELP YOUR GROWTH
Our laboratory is the reference point to turn to for any need for assistance and maintenance of your instruments.
Our technicians, thanks to years of experience on the most varied brands and models of instrumentation, will examine the issues of your instrument and will consider, along with you, the repair or the decommissioning.
IThe highly specialized technical staff can offer training services for the use of the equipment. In addition, the extensive knowledge about certifications allows a solid pre- and post-sales consultancy on the choice and the use of equipment and materials accordingly to the customer's certifications.
We are available for any need.
Contact us